Overstage rigging truss – Mall of Qatar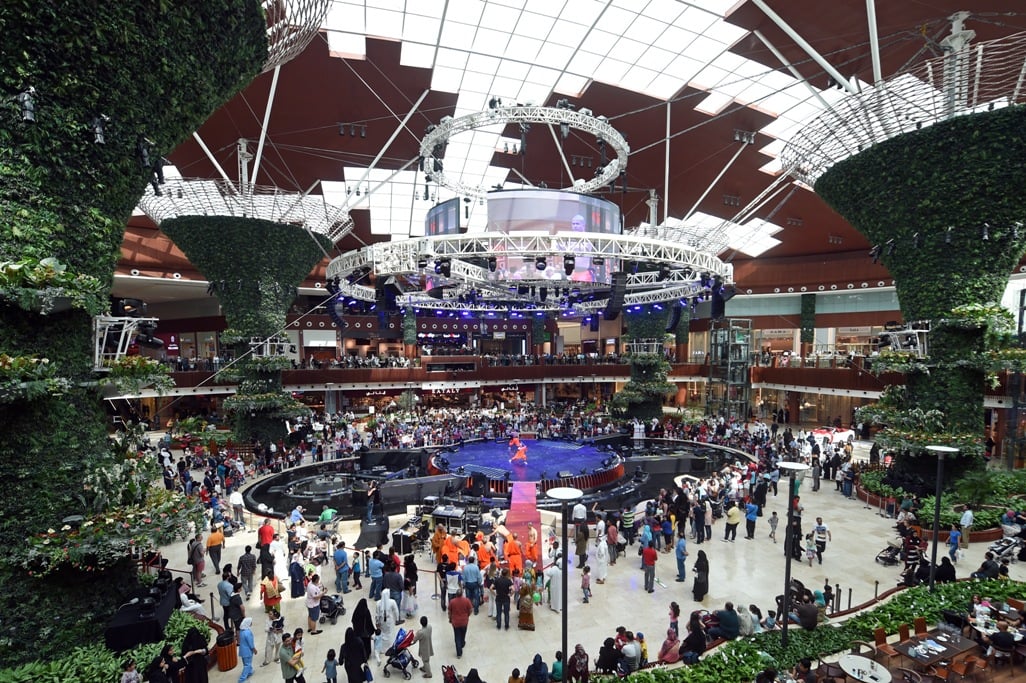 The system is composed of 2 ring rail systems. The top ring (13 meters in diameter) supports 4 LED video screens with cables and winches. The lower ring (24 meters in diameter) supports the sound system, the lighting system, the coating and the caterpillars and winches that lift the actors in various positions. The upper and lower rings are suspended at the top of 4 columns located around the show area.
The ring structure of the LED video card is used to suspend the video cards above the stage. It is suspended about 20 meters from the ground. The flyrigg ring truss is a truss for the performer. One (1) linear displacement motor per lane allows the carriage to move. Winches control the height of the interpreters or panoramic elements.