Main Entrance & Tiger Sculptures – Comerica Park Stadium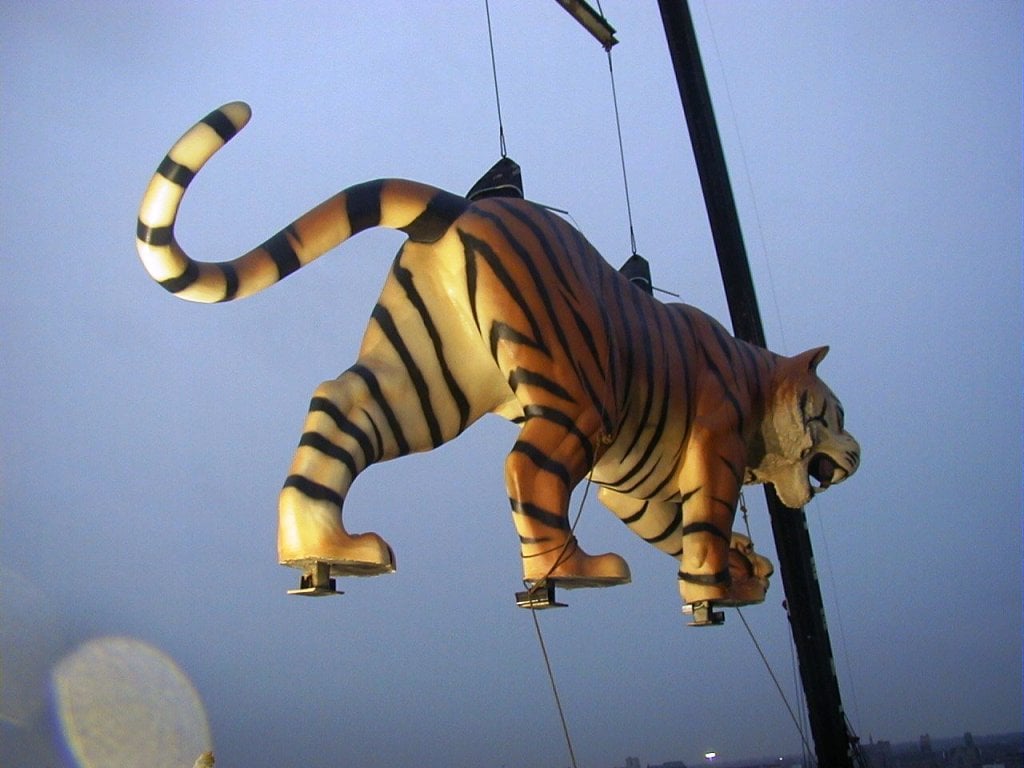 The main entrance of Detroit Tigers Comerica Park Stadium represents Show Canada's first big project. The project consists of architectural and decorative elements. In addition to the entrance sculptures, there are other decorative elements that constitute the project. Delivery: April 2000. Production time: 10 months.
The stadium entry consists of canopies, columns and steel doors with metallic finish. The giant steel baseball bats are 80 feet/25m tall.
Tiger sculptures are made of polyurethane foam and covered with fiberglass (GFRC). Some of them are up to 15 feet/4.5m high.