Di-Octo Kinetic Sculture – Concordia University, Montreal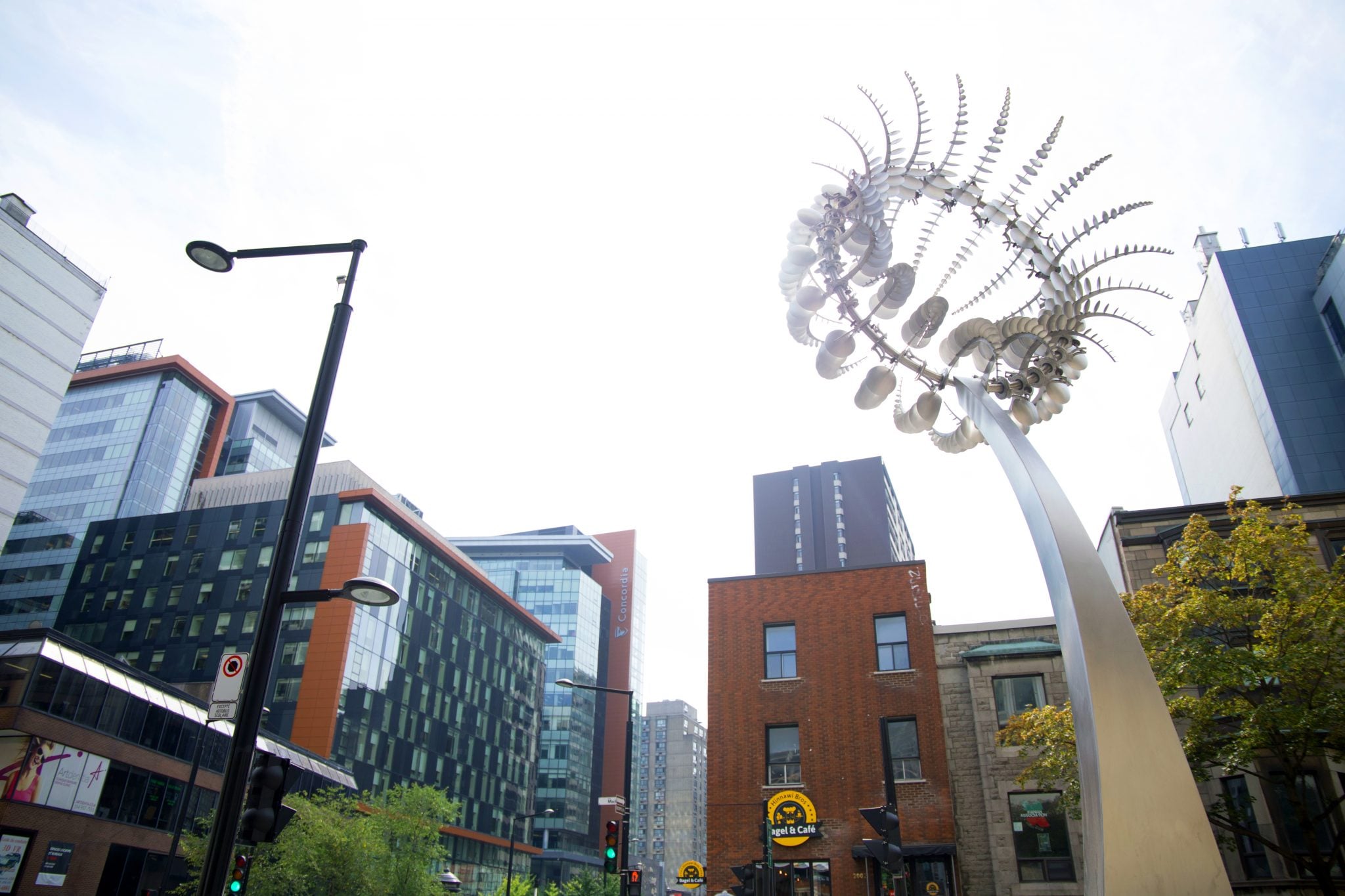 Within a second collaboration with the artist Anthony Howe, after The Sun, as part of the 2016 Rio Olympic Games, Show Canada produced this kinetic sculpture named Di-Octo, entirely made of stainless steel plates 316. Thus, offering greater resistance to corrosion as well as non-magnetic properties.
Concordia University chancellor Jonathan Wener and his wife, Susan Wener, have donated the sculpture to the university and the city for Montreal's 375th anniversary and Canada's 150th anniversary celebrations. The sculpture is seen outside Concordia's Hall Building at Mackay St. and de Maisonneuve Blvd. in Montreal. (Photo credit : John Mahoney / Montreal Gazette)
This sculpture is made up of 36 branches (containing 16 very fine steel cupolas) revolving around a circular axis. It weighs 1400 lbs (635 kg) and is 22 feet high (10.6m) per 10.3 ¾ feet (3.15m) diameter. This sculpture may be activated by a wind of 1 mph (1.6 km/h) and can resist winds up to 90 mph (144 km/h).